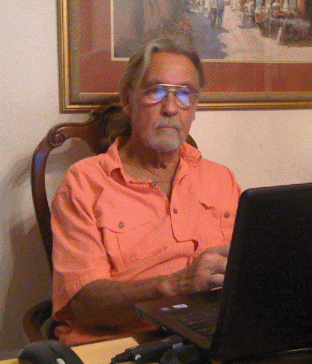 About the Author
- William Sultzer
William Sultzer is the founder and director of Psalm 146:7 Prison Ministries, a nonprofit Christian outreach. He was called to ministry at age 40 while in prison. We'll come back to that prison deal in a bit. You see, William has ADD, Tourette's Syndrome (TS) and Dyslexia and was not even diagnosed until age 58, LONG after prison. And like so many ADD individuals, William was fearless and innovative and started several very successful businesses beginning on shoestrings and even getting seed money from banks without any credit to his name. Nor were those banks ever sorry. He was successful at everything he set his hand to. You might say he lived a blessed and charmed life, except at school. From grade school through high school, his ADD, TS and dyslexia got him verbally abused by many of the teachers who had no idea what his issues were. And in response he was rebellious, lawless and vengeful.
But at age 27 he began a clothing store in Laguna Beach where he lived and even designed some of the clothes he sold. One design for women was so innovative it caused an accident before his eyes! At 30, the money he got from selling his successful clothing store, he parlayed into a restaurant/night club near the ocean that he called: 'The Orphanage.' In spite of starting up at the wrong time of year, he defied the odds and made it a roaring success. ADD people may have trouble in school without the proper understanding of their issues, but dumb they are NOT! In fact, one of the common denominators with all ADD folk seems to be above average intelligence.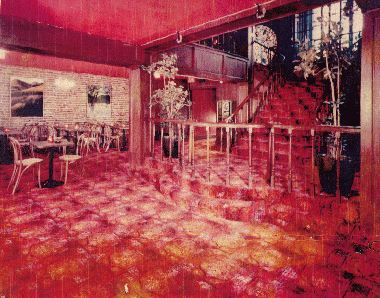 A couple of years later, while running the Laguna Beach Orphanage, he opened a second Orphanage in San Francisco. The one in SF turned out to be so swank and posh, it was considered the best of its kind in the country by Goddard Lieberson, then president of Columbia pictures. With the SF Orphanage, William became a real player in the entertainment world, providing a stage for very talented artists, some already well-known, and some who would later achieve great fame. He show-cased such bands as Santana, Van Morrison, Jerry Garcia & Friends, The Doobie Brothers, and Graham Central Station. In the process, he became friends with some of the most well-known names in rock music. Anything he wanted seemed to be at his fingertips. But it was a time when everyone who was anyone in entertainment used cocaine, and it came into his restaurant in half the pockets that entered his doors. The longer he had the Orphanage, the more he got pulled into the web of drugs. William ended getting loaded with most all of them. With the rise of cocaine in his life, he made choices that caused his charmed life later, quietly, to come apart. In the beginning his finances flourished, making him a multi-millionaire.
Part of the unraveling of his charmed life came when his wife left him. He had already sold the Orphanage in Laguna Beach, when his manager there proved incompetent, and William could not run both. After the divorce, he also sold the Orphanage in San Francisco and went home to Laguna Beach. With little on his agenda, lots of money, and trouble finding high quality cocaine to which he was then addicted, he flew to Peru, hired a chemist and produced the purest cocaine money could buy. Then began the smuggling. The business boomed before he had even thought it through, and soon he found himself high on the wanted list of the federal agents out to stop all independent drug runners. But though they knew he was involved, and stopped him at the border multiple times, they could not catch him with drugs in his possession. So they couldn't arrest and charge him. William's mother prayed and prayed. Finally, the government gave up and simply indicted him. William had to go on the run for two weeks to keep some co-defendants from getting killed by Ty-weed smugglers his group had gotten invested in.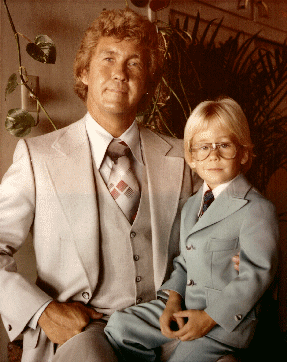 He was also afraid for his young son of 4 who went almost everywhere with him after the divorce. William spent every waking moment possible with his little William. And if he'd known how, he would have bowed out of the cocaine smuggling business just to spend time with his son. But in the drug business, once things grow to include a number of other people, it takes on a life of its own, and you lose control. William was desperate to know which way to turn. In the end, he turned to the God of his mother and was gloriously saved. As a new man in Christ he gave himself up to the authorities after he had taken his son to the safety of his sister. William's transformation was so complete that not even jail could affect his joy. He even led his jail-mates to Christ while waiting for trial. He still did not know of his ADD or other problems, but Jesus Christ had so taken over his soul that he was a changed man.
He found out another amazing result of his mother's prayers. A few months after getting imprisoned, the Columbia drug cartels emerged, killing off any competition in the field while William sat safely inside prison walls. William would have been one of the first to be eliminated since he had such a high volume successful business in Hollywood! The second blessing of his mom's prayers was that he was sentenced just a few months in advance of a new law that would have put him in prison for a mandatory 45 years. As it was, William was given a seven year prison sentence, of which he served four, and was a happy prisoner the whole four years, because of Jesus in his life. For the first time he had time to read God's word, The Bible, and find out who he really was in Christ. He finally understood what really matters in life. Please see
About the Ministry
for some of what came next.