Psalm 146:7 Prison Ministries
Psalm 146:7 Prison Ministries has included prison visitations with a worship team, work with newly released inmates, writing every prisoner who writes to him, half-way houses and ex-offenders meetings, worship meetings called Praisuarys, a powerful book,
The Happy Prisoner
, tens of thousands of salvations, and numerous other endeavors to help prisoners find Christ and stay out of prison once released. See timeline for details.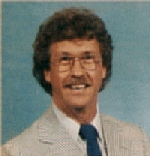 Ministry Timeline
Dec 1983

William Sultzer is released from prison

Dec 1983

William goes to his first Full Gospel Businessmen's International breakfast fellowship meeting the day after getting out of prison and was with them for the next 11 years. He gave his testimony that first meeting, and was put on the door as greeter the next Saturday! In 1988 he is elected President of the original breakfast chapter that Dimas Shakerian started in 1952.

March 1984

Psalm 146:7 Prison Ministries is established with 3 board members: William Sultzer, attorney Jack Golden, and accountant Phil Serico.

May 1984

The Praisuary, a worship meeting of God's Word in song, was started on the patio of Movieland Wax Museum in Buena Park, CA. It was there for 5 months until it got too cold to continue outdoors, and had to be moved to warmer locations.

1984-1991

William began attending the Crystal Cathedral and immediately became a part of the prayer team receiving people coming forward after the service, with miracles of healing and deliverance regularly. Many people not only received salvation, but also the baptism of the Holy Spirit and spoke in tongues. And the Crystal Cathedral leadership didn't even allow speaking in tongues!

1986-1993

William opened and ran a half-way house for men getting out of prison. Each man received clothes, which included a new suit. First half way house was in Garden Grove, the second larger one that took its place was in Anaheim. Once the half way homes began, the Praisuary worship meetings (on Saturday nights) and the Ex-offenders Reunion meetings (on Sunday afternoons) met weekly for the next 7+ years. Men and women from other half-way and also sober-living houses came and joined them for the Word, worship, encouragement, all the clothes they needed, and an all-they-could-eat home-cooked meal. Since the men from some of the other half-way houses got little to eat, they were loaded up with all the left-overs they could carry. It was a time of great blessing for them. And they all looked forward to the weekends. Also during this time, William met his second wife who came wanting to help with the weekly worship team, and decided she wanted to be his wife. But the honeymoon lasted just a year before her on-going illness surfaced, and William had to quit all ministry.

1994-1996

William went from full-time ministry to taking care of his sick wife and working at a hotel for the insurance to cover her medical expenses. In 1996 his wife unexpectedly left him and he returned to full-time ministry.

1996-2006

The Ministry was given an office, a meeting room and an apartment at the Best Inn in Buena Park by the Lin family. From there he again ran the Ex-offender's Reunions and Praisuary almost every weekend for ten years.

3-16-2004

The 20 year Anniversary of Psalm 146:7 Prison Ministries met at Poor Folk Restaurant at Movieland Wax Museum, in Buena Park, California. It was a grand celebration.

1984-2010

William and his friend, William Vanderplus, and a worship team travelled to various California prisons, often 2-3 times a week, to minister to the prisoners and bring them the gospel of the good news of our God. Tens of thousands came to the Lord in these years.

2005-2010

In 2005 The Happy Prisoner book was printed and given free to prisoners at meetings. It soon took on a ministry of its own, independent of William, becoming an evangelistic tool in the Hands of God that brought thousands of prisoners to the saving grace of Jesus Christ as they read the prayer on page 118 and asked Jesus to change them. At the same time, they learned the source of much of their problems and how to cope with them and live a normal life outside of prison.

2010-present

William continues to minister one on one to every prisoner who writes him, and to every person The Holy Spirit brings into his life. He also accepts speaker requests, and still occasionally ministers in California prisons. At 75 he is not as active inside prisons as he once was, but still prays for them and actively works for their good, doing what he can to make more people aware of the ADD factor prevalent inside prison walls. He is also still writing to every single prisoner who writes to him, a ministry he started soon after the printing of The Happy Prisoner. He is now writing a new book on "what not to do when you get out of prison", which should prove to be another valuable aid for the ADD man or woman. And if God provides the funding, William would also like to see The Happy Prisoner made into a movie.

3-16-2014

The 30th Anniversary of Psalm 146:7 Prison Ministries.

11-4-2019

William's Graduation to be with The Lord less than two months before his 82nd birthday. His minstry will continue under his ministry partner, Tim Adams (Timboe13@hotmail.com).